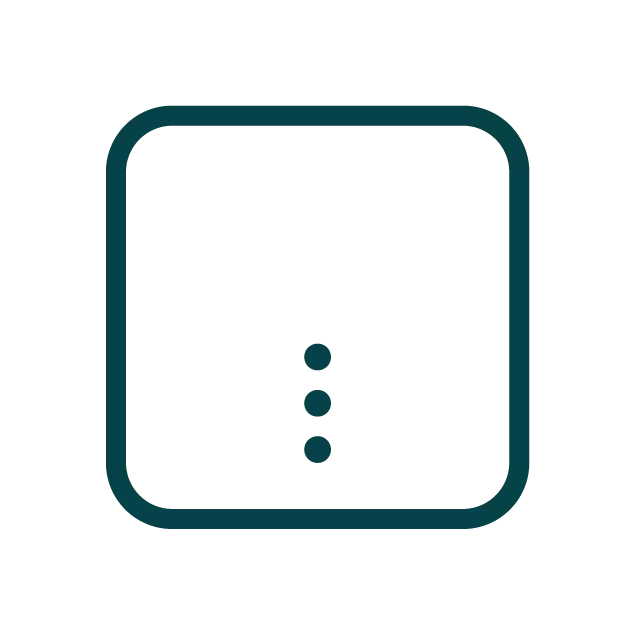 Always up to date
Thanks to integrated internet connection the system is automatically updated.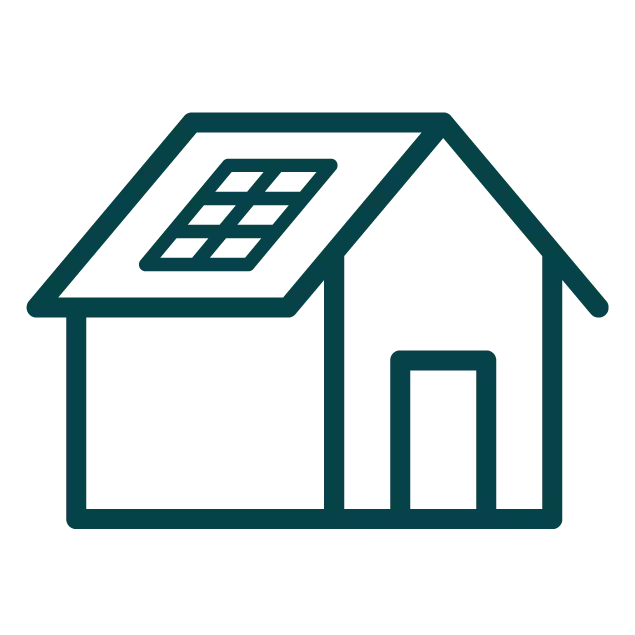 Low maintenance
Battery flex storage units can be installed by just one person, are low noise and do not require servicing.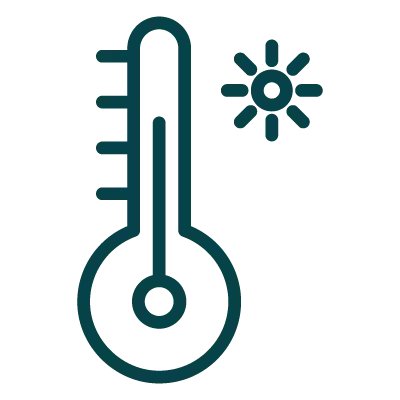 Can be used outdoors
Our Battery flex energy storage units are dustproof and splashproof to the IP54 standard and can be installed outdoors.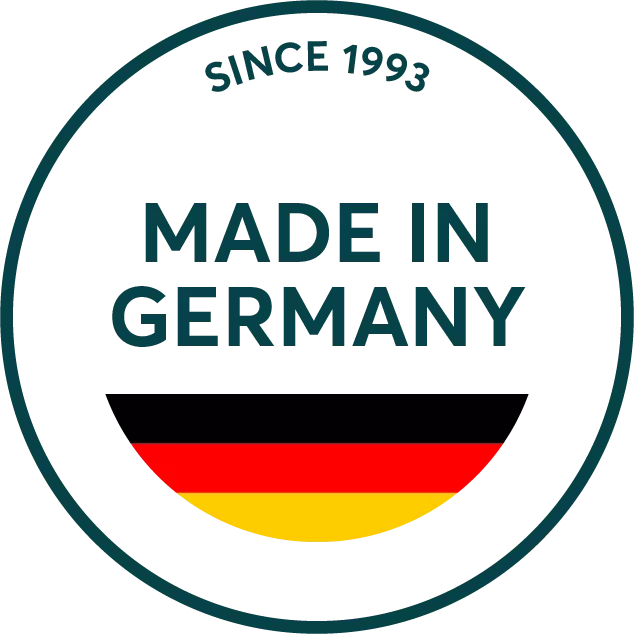 Solarwatt Innovation
We operate our own development site in Hürth, Germany. Here we develop, design and test all our batteries.
A system for now and the future.
Battery flex AC-1 is a modularly expandable Lithium-ion battery storage system for increasing energy self-sufficiency. It is suitable for existing and new installations.
4.8 to 57.6 kWh usable energy
plug-in connection of the battery modules without any cabling
certified as per »Best Practice Guide for Li-ion household battery systems«
remotely updateable
product warranty 10 years
simple return policy as per electrical and electronic equipment legislation competent consulting
quality Made in Germany
SOLARWATT Manager ready perfect system integration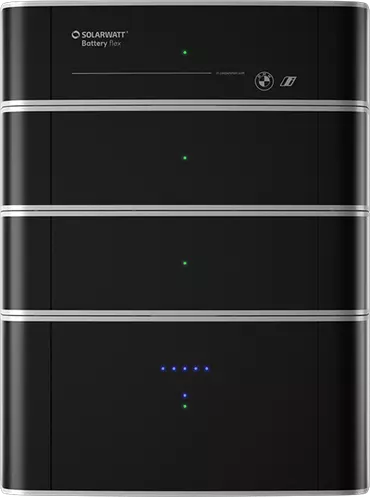 Because we can store plenty of power.
The Battery flex storage system allows you to consume more of the clean energy you generate yourself – in a more efficient way. This makes you even less dependent on sunlight while minimizing the amount you draw from the grid.
Up to 80% self-sufficiency
Storage adaptable to system size
Available as AC- and DC-hybrid
Tailor-made energy storage.
Battery flex energy storage offers the right amount of storage for every size and type of system. You can easily expand the capacity of your Battery flex if your household needs more. 
Battery flex is a modular system consisting of two main components: The base unit with all the control electronics and the pack units, which contain the battery cells. Each pack has a storage capacity of 2.4 kWh. Up to 8 packs can be connected per base unit (AC 1-phase). For higher demand, a cluster of up to 3 base units is possible, resulting in a total possible capacity of 57.6 kWh.
Why install a battery storage system?
A power storage unit absorbs surplus solar power generated during the day and releases it in the evening and at night, when the power demand in the house is higher. Our team will do an analysis for you to check what size system is best suited to your solar production and night time usage.
SolarWatt Home App
Battery flex Monitoring Battery flex transmits its data, such as charging, discharging and state of charge to the SOLARWATT Manager.
SOLARWATT Home app visualises this data. The balance of energy supply can also be viewed on the app.
access all energy data from everywhere
conveniently measure and switch appliances
benefit from the highest data security (online banking standards)
Take Back Recycling System
At the end of its service life, Solarwatt guarantees the take back and recycling of all Battery flex components via a disposal network. • base can be dropped off at e-waste collection points • packs are taken back in accordance with the Battery Act (2009)
Battery flex is designed to return as many components as possible to the raw material cycle. The base is mainly assembled by screw connections and can therefore be easily disassembled:
The battery case is made of aluminium, can be 100 % reused
Printed circuit board and cable go to electrical waste
Screws and other small parts are recycled as scrap metal
SOLARWATT Battery flex AC-1
Product we use 
Battery flex AC-1 is a modularly expandable Lithium-ion battery storage system for increasing energy self-sufficiency
Product Brochure Download
Company Brochure Download